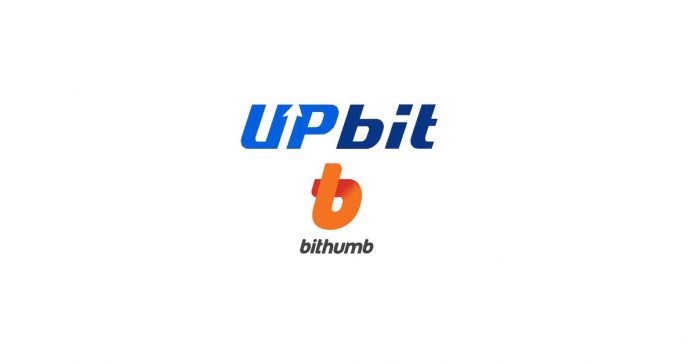 Bithumb and Upbit, Korea's leading cryptocurrency exchanges, have announced their strong reaction to the items that are considered to be inadequate among listed cryptocurrencies. They are striving for a sound cryptocurrency trading ecosystem by delisting the project and making the project take legal responsibility for publishing incorrect information.
It is expected that such exchanges will be able to resolve the information asymmetry on the listed projects and create a trading environment based on cryptocurrency investors.
■Bithumb will make compensation for investors' damage
According to the industry on March 1, Bithumb will offer a compensation plan if the project listed on the exchange cause investors to be damaged by trading different from the report at the time of listing.
Bithumb, which designated the cryptocurrency less than a month since its listing on February 11 as a cautionary item for investment, made a strict response to the project. At that time, Bithumb identified that the amount of market circulation of the review report for BeneFit token differed from the amount of the tokens that the foundation actually deposited on the exchange, and froze all related assets. Bithumb said, "Our fraud detection system (FDS) has detected dishonest transaction attempts through a number of accounts allegedly belonging to the foundation since the listing of BeneFit tokens on January 22." "These accounts have been blocked and we are considering requesting for investigation on the foundation," they added.
■ Bithumb restricts trading in a total of 20 countries by adding seven countries, including Albania, designated by FATF
Bithumb announced on March 1 that it will restrict new registration and trading in seven countries that FATF has designated as non-compliance and non-cooperative jurisdictions for anti-money laundering (AML). The FATF added Albania, Myanmar, Barbados, Jamaica, Nicaragua, Mauritius and Uganda to the 'jurisdictions with enhanced due diligence' at the General Assembly held last month. However, Trinidad and Tobago, which was a restricted country, is no longer subject to FATF monitoring.
Bithumb restricts mew registration and trading to residents in a total of 20 countries, including 18 countries under FATF's enhanced due diligence, including North Korea and Iran, which are high-risk jurisdictions for money laundering.
Bithumb is making and implementing its own AML policies, reflecting the recommendations of the authorities and the Korea Blockchain Association. They are also working hard to prevent money laundering by strengthening the KYC process, including the verification of all members' residences.
■Upbit designated 18 cryptocurrencies as cautionary items at once
Upbit has designated 18 cryptocurrencies supported by Upbit as cautionary items. Upbit has been designating cautionary items after monitoring the listed cryptocurrencies since February last year, but this is the first time that 18 cryptocurrencies have been designated as cautionary items at once.
Cryptocurrencies designated as cautionary items can no longer be deposited. After one week of designation of cautionary item, Upbit will verify the cryptocurrency, and when the reason for designation of cautionary item is resolved, the deposit will be possible again. However, the projects that do not meet this requirement will eventually be delisted.
Upbit's criteria for designating cautionary items include △changes in the progress of the project △changes in technology and technology assistance △and liquidity. In other words, the cautionary items are those that are subject to significant changes in the process of the project, failed to respond to technological changes in a timely manner, or projects that are expected to damage investors due to low trading liquidity.
Kim So-ra(2020.03.02) 빗썸, 자금세탁방지 미이행 국가 추가 차단
retrieved from https://www.hankyung.com/economy/article/2020022834187