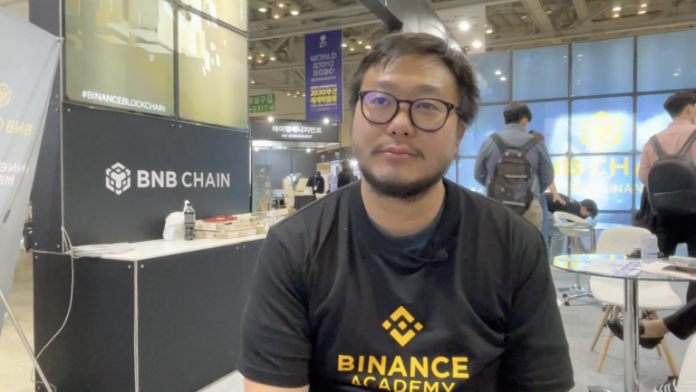 Binance has pledged to help South Korea's Busan city become a blockchain technology hub for Asia by educating the city on the technology.
For the initiative to grow Busan's local ecosystem, Binance and Busan joined in an agreement in August this year.
Busan also has signed four additional partnerships with global exchanges FTX, Huobi Global, Crypto.com and Gate.io.
Leon Foong, the head of APAC for Binance, said Binance and Busan's global exchange partners gathered in a roundtable discussion with the mayor and local players to discuss building a healthy blockchain ecosystem.
Busan, which is South Korea's second-largest city and one of Asia's largest ports, was designated as the country's representative city of blockchain in 2019.
As a special blockchain regulation-free zone, where it gives developers leeway in building projects that may not be approved elsewhere in Korea, Busan is developing Korea's first city-backed crypto exchange.
"Busan has been one of the first movers in this space in terms of making announcements in terms of a commitment to growing an ecosystem … And we want to leverage their vision to really double down on ecosystem growth," Foong told Forkast in an interview during the Blockchain Week in Busan (BWB2022) event.
While a lot of the local spotlight is focused on Busan's flagship crypto exchange development, Foong says it is only a part of a greater initiative. Binance wants to grow Busan's blockchain ecosystem from the ground up, by educating the people of blockchain technology.
At the same event, Changpeng Zhao, the chief executive officer of Binance, also stressed his conviction that education is the best consumer protection measure.
"We're very and absolutely focused on building up our educational infrastructure in Busan," Foong told Forkast.
What's imperative in building a blockchain ecosystem, according to Foong, is providing an educational curriculum that can target the community from the pure beginners, who have zero knowledge of blockchain to intermediate and advanced experts.
Binance announced on Thursday that it has signed a memorandum of understanding (MOU) with three universities based in Busan and plans on providing seminars, mentoring and internships. The company also operates a line of educational platforms, headlined by Binance Academy.
The Binance head of APAC told Forkast that Binance, Busan and other partners will work toward attaining that global liquidity, through aligning the technology and logistics of the order books and ensuring that the liquidity meets the goals of regulators.
Danny Park(2022.10.28) "Binance says will help Busan city grow blockchain industry from bottom up"
retrieved from https://forkast.news/binance-busan-grow-blockchain-from-bottom-up/