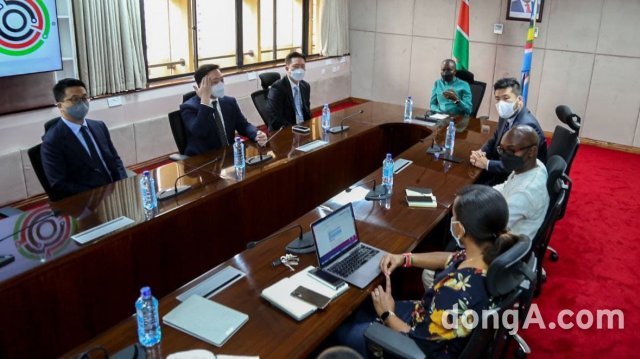 BASIC which has registered as a virtual asset service provider (VASP) in Korea, announced on Oct. 22 that it will invest in a cryptocurrency business in the African nation of Kenya. It plans to expand the BASIC project, which started in Korea, to Kenya and other regions of the African continent.
BASIC  has previously invested in Sukuma Ventures, a Singapore-based investment firm. The two companies plan to launch various blockchain and digital asset-related projects in East Africa, starting with Kenya, the second most active market in Africa.
Among the projects, BASIC plans to launch a green, ESG-certified bitcoin mining project alongside a cryptocurrency exchange with the goal of opening in the first half of 2022. This could give rise to the establishment of Kenya's first cryptocurrency exchange that offers local fiat pairs through banks and local payment gateways. By harnessing energy produced through geothermal power plants, which are sustainable energy sources, bitcoins issued in this manner could acquire a Green Bitcoin Certification Mark.
"Through partnership, we plan to introduce BASIC products and services through the establishment of a joint venture with local partners in East Africa," BASIC announced in a statement.