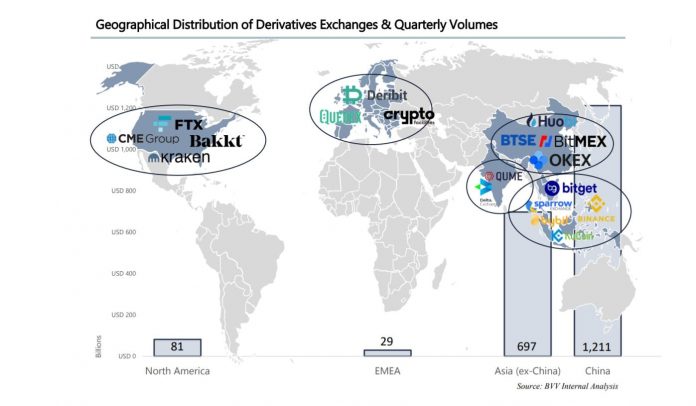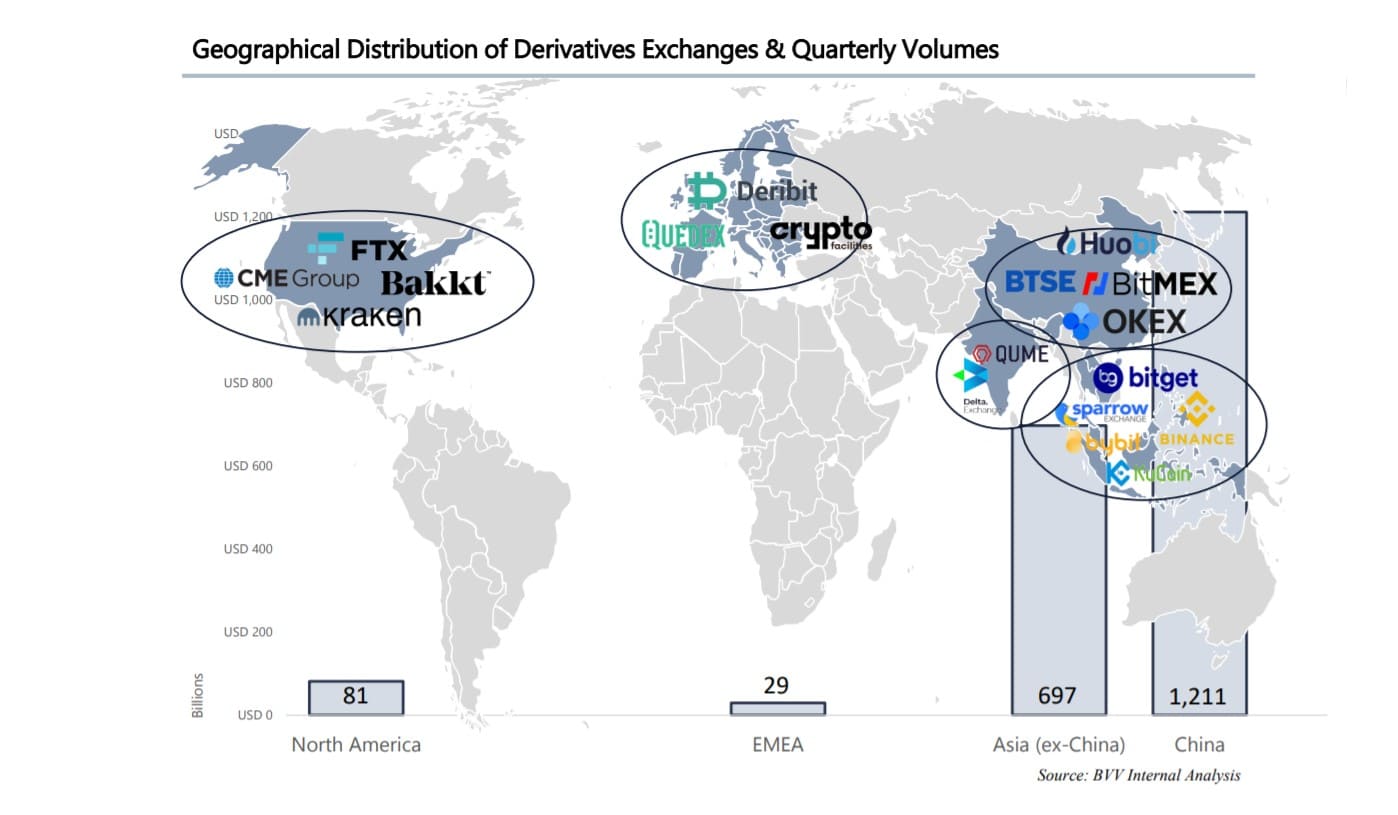 A new survey has revealed that the total cryptocurrency futures market share of Asian cryptocurrency exchanges, including Korea, exceeds 95%.
CoinDesk quoted a report from Swiss-based blockchain Valley Ventures (BVV) on the 27th (local time) and reported that Asian exchanges such as Huobi, Binance, and OKEx occupy more than 95% of the cryptocurrency futures market.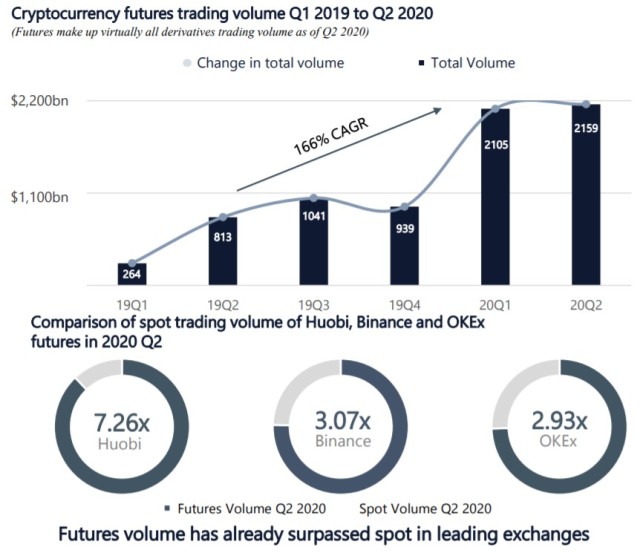 According to the article, the total size of cryptocurrency derivatives, representing the value linked to the price movement of cryptocurrency futures, was $2.16 trillion in the second quarter of this year, an increase of $60 billion from the first quarter.
장도선(2020.08.28) Asian cryptocurrency exchanges occupy over 95% of the entire cryptocurrency futures market
retrieved from https://www.blockmedia.co.kr/archives/154114