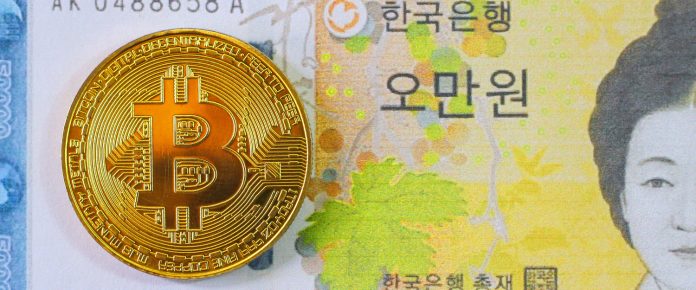 Big data firm IGA Works released the "Virtual Currency App Market Analysis" research, which revealed the latest crypto investment trends in South Korea. According to the data, almost 60 percent of new crypto investors are aged from 20 to 30 years old, according to Bitcoin.com.
The study also revealed that crypto traders in the 20-30 age group prefer to invest "smaller amounts" in cryptos, which is usually up to $100. This group of South Korean investors usually place their money into Bitcoin (BTC) and "top 10-by market-cap altcoins."
One of the research participants identified as "Mr. A" revealed that he usually sets aside a portion of his monthly salary to invest in crypto. The trader allocates around 100,000 Korean won ($88) each month to invest in BTC and other altcoins.
For the first time, the number of monthly crypto app users reached three million in February, according to IGA Works. This rise in the number of app-based crypto traders means that investors are not deterred despite the stricter crypto industry regulations.
However, the trend among investors aged 20-30 making smaller investments in cryptos could be due to warnings about allocating money into cryptos. For instance, Seok-moon Jeong, director of business development at Kobit, said that people should invest only a small portion of their assets in crypto due to volatility.
"Because it is an asset that is more volatile than stocks, you should start with a small amount," he said, according to Edaily.co. "It would be better to take it as small as 1%."
New investors are also encouraged to only focus on Bitcoin. "If you are a novice investor, we recommend that you do not touch anything other than bitcoin," he added. "If bitcoin is a new drug licensed by the KFDA, altcoins (cryptocurrencies other than bitcoin) are in the clinical trial stage."
TokenPost(2021.04.02) 60% of new crypto investors in South Korea belong to the 20-30 years old age group
retrieved from https://tokenpost.com/60-of-new-crypto-investors-in-South-Korea-belong-to-the-20-30-years-old-age-group-7942