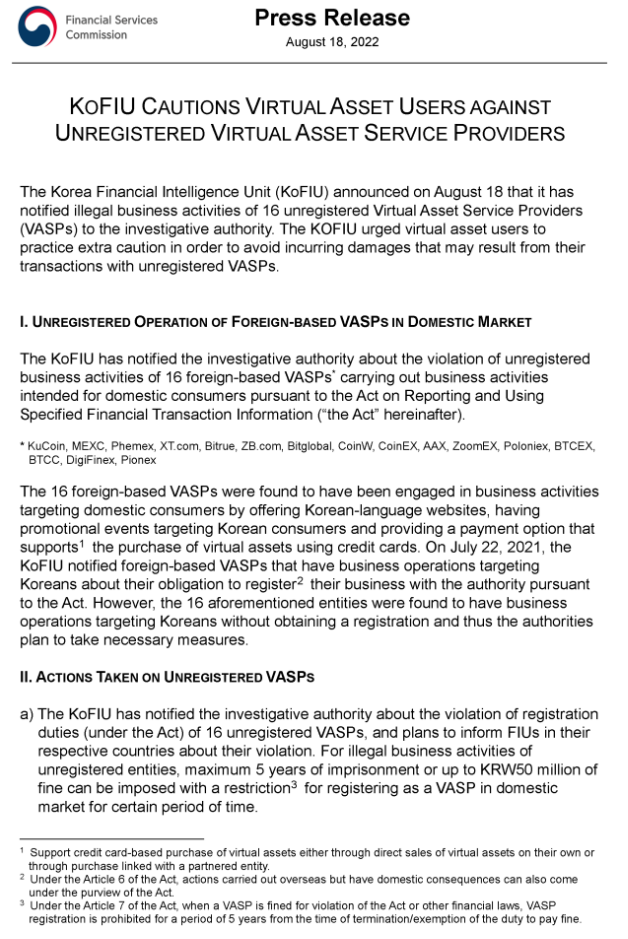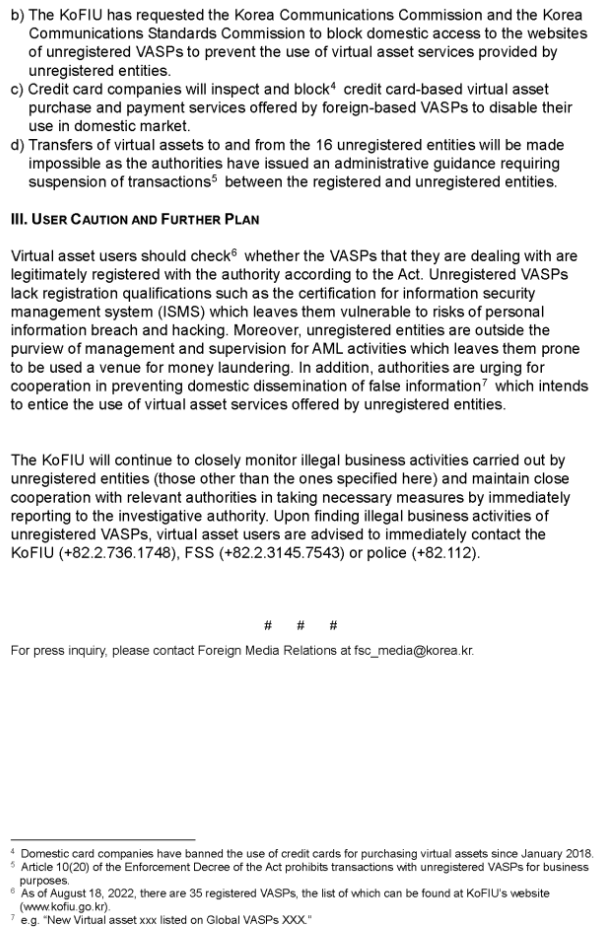 It was found that a large number of foreign virtual asset business operators were doing business for Koreans without properly reporting to the financial authorities.
According to TV Chosun on the 18th, the Financial Intelligence Unit (FIU) reported on the same day that 16 foreign virtual asset operators, maybe more, were charged with violating the Specific Financial Information Act (Special Provisions Act) and will notify the FIU of the country to which the operators belong.
KuCoin, MEXC, Phemex, XT.com, Bitrue, ZB.com, Bitglobal, CoinW, CoinEX, AAX, ZoomEX, Poloniex, BTCEX, BTCC, DigiFinex, and Pionex have all targeted in this ongoing investigation.
Although they were informed by the FIU on July 22nd of last year that they were subject to report their businesses under the Special Act, it is widely known that they have operated without in Korea without reporting to the FIU. Even if it is a business act performed abroad, if the business act has an effect in Korea, it is subject to the Special Act.
According to the FIU, they conducted business to attract Korean customers through their Korean language website and provided client support for purchasing virtual assets with credit cards.
Accordingly, the FIU requested the Korea Communications Commission and the Korea Communications Standards Commission to block domestic access to non-reported operators. In addition, credit card companies are now planning to block foreign virtual asset business operators from using credit cards to purchase and pay virtual assets in Korea. In addition, transfer of virtual assets to these 16 undeclared operators will also become impossible.